About Kathleen Hamilton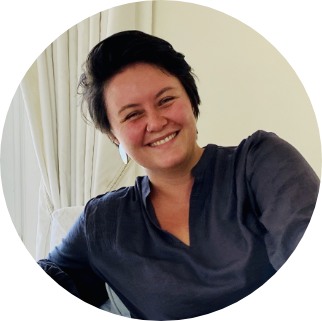 Kathleen Hamilton is the Head of Product for GeniusU, a global ed-tech platform making entrepreneur education available and revolutionizing the education industry. Kathleen is on the board of the global education company Genius Group - the number 1 entrepreneur education company in the world.
🌳 As one of the very first alumni of the Green School in Bali, Kathleen's mission has always been in education reform. Through working with young students at the school and Super Camp she saw quickly how education outside of the norm could transform society.
In 2010 she founded and ran a 2-day transformational education event in Australia called In-Compass Youth for teenagers, sponsored by the Abundance Group. In 2017 Kathleen ran a 6 month intensive with at-risk middle school students in Southern Oregon focused on cultural empowerment, which culminated in a mural project and presentation by the students at the school.
Now Kathleen runs her remote teams at GeniusU from around the world, and in her own time is involved with school projects through Genius School and the Tau Foundation in Madikwe, South Africa, bringing entrepreneur education to students.
She recently launched the Ikigaia podcast, where she shares stories of people on purpose, who are changing the world & running businesses for good - www.ikigaia.co 🌏